Introducing StudioRes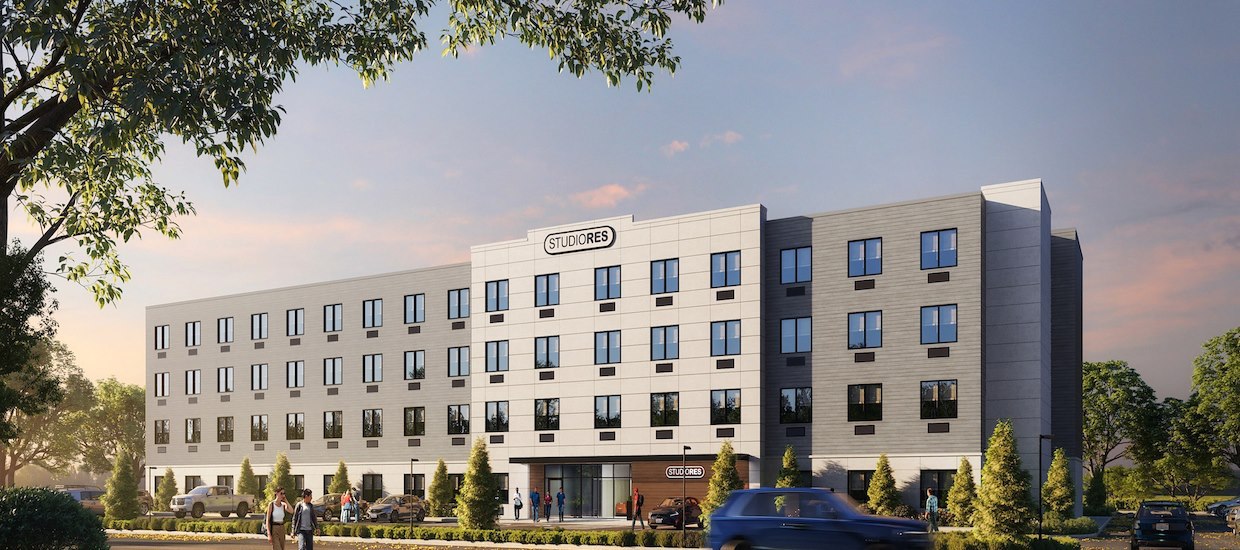 A New Perspective on Extended Stay
Marriott International is excited to introduce an innovative new lodging concept designed from the ground up with a specific customer and a specific owner in mind.
StudioRes is for customers who want smart functional design at an affordable price, and for hotel owners seeking an efficient cost to build and low-cost operating model reflective of the current economic environment. ​
Given today's increased consumer demand for longer stay options at an affordable price, this is the ideal time to explore Marriott's StudioRes: a new-build, midscale extended stay development platform for owners & franchisees in the US and Canada.​
Competitive Advantages
Most trusted partner - Marriott mastered the extended stay segment and no one knows more about creating value for owners
Smart, modern, and functional design with the amenities guests want at an affordable price
Very efficient building with larger guest studios than the competition
Focus on short-term rental market - 20+ days length of stay
Perfect for secondary and suburban markets with a concentration of class B multi-family
1,800 target markets already identified
Product Overview
Sits in lower midscale
New-build extended stay prototype
124 keys
Fully-furnished studios, queen beds, kitchen
Public spaces: communal table, fitness room, guest-paid laundry, covered patio, vending area
1.6 acre site
54,000 sf total building area
Cost Effective Operating Model
Efficient staffing model (no breakfast, weekly housekeeping, 24/7 front desk availability)
Tailored Marriott Bonvoy loyalty program
Simple bundled fee structure